Today I am starting a new category on my blog about "Vienna Restaurants", where I will feature my favorite restaurants in town. To celebrate this new category, I am reviewing the Restaurant Herzig.
ABOUT HERZIG
Herzig is an experience, and from the moment you arrive at the restaurant in Vienna's Schanzstraße 14, you'll want to take in every moment.
Approximately around 15 min from the Vienna's first district, Sören Herzig has created in the halls of the former Dorotheum-Fünfhaus a unique fusion of fine dining for the evening and uncomplicated menus for the lunch with seasonal ingredients and the characteristic "HERZfully notes".
Former Chef at Juan Amador's restaurant, Sören Herzig started his own business in a spacious restaurant decorated with the latest art, in which he specializes his creative high cuisine with contemporary twist.
MY REVIEW
Let's start off with an overview
What is special about Restaurant Herzig? I will just say this: If you love contemporary art and fine dining, you gotta make a reservation immediately. Because that's what Herzig is: an experience. From the moment you arrive at the Schanzstraße 14, Herzig offers a symbiosis of fine cuisine and art pieces. Among other things, art pieces by the artists Peter Jellitsch and Clemens Wolf are on display, all provided by art gallery owner Clemens Gunzer.
What to drink?
To enhance the meal, order different wines or home-made juices. Herzig knows exactly what to offer and goes well with every course.
What are the specialties?
There is only one menu, which changes seasonally. The new fall seven-course menu, newly interpreted classics of high-end cuisine provides incredible pleasure and seduces all senses. It's the "little things" and a personal character that makes Herzig so special.
What's the service like?
Friendly, loving and very respectful. Everyone who works at Herzig is really herzig (eng. lovely).
Things you should know before planning a night out?
Upscale price category. Payment options: cash, debit card, credit card. Accessible for people with impairments/disabilities. Closed on Mondays and Sundays. Make reservations here.

///_FOREST MUSHROOM BOUILLON | TOPINAMBUR | FOREST MUSHROOMS | CHESNUT SAUCE MALTAISE_///

///_CARBONARA | MARBLED BRIOCHE| CHOPPED DEMI SEL_///

///_OMELETTE | N25 CAVIAR | ROAST JUICE | BLACK MUSTARD_///

///_TRISTAN LOBSTER | PUMPKIN| CORIANDER CAPERS | CRUSTACEAN ESSENCE_///
///_HAKE ZUCCHINI | SMOKED LEEK FISH | VELOUTE_///

///_SADDLE OF VENISON | BEETROOT | PINEAPPLE | DON BOCARTE ANCHOVIS_///

///_TARTE AU CITRON | SPRINKLES | AMALFI LEMON_///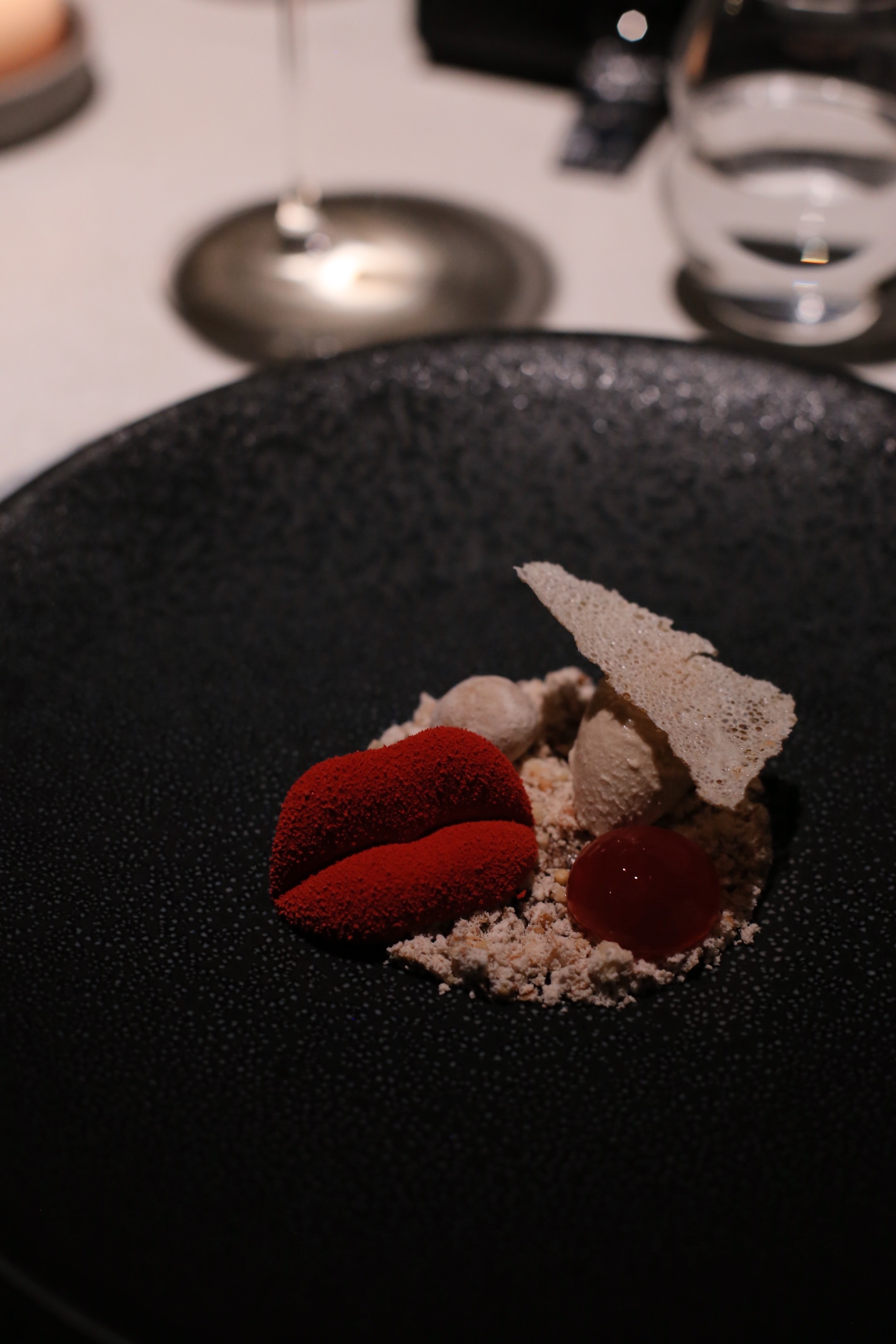 ///_LAST KISS | HAZELNUT | PLUM | COFFEE_///
From the top floor of the former Dorotheum-Fünfhaus, you can enjoy your terrace aperitif with a great view over the Vienna's Schönbrunn Palace, and if you are lucky, you'll enjoy the beautiful sunset lead into unique seven-course menu.
OPENING HOURS
Monday

Closed

Tuesday

11:30 – 14:00, 18:30 – 22:00

Wednesday

11:30 – 14:00, 18:30 – 22:00

Thursday

11:30 – 14:00, 18:30 – 22:00

Friday

11:30 – 14:00, 18:30 – 22:00

Saturday

18:30 – 22:00

Sunday

Closed
Star rating:
Make your reservation here.
Photography (c) DisiCouture
*Disclaimer: This post is not sponsored.