The color violet is so bursting with love, the need for connection, the showing of the need for connection around the world.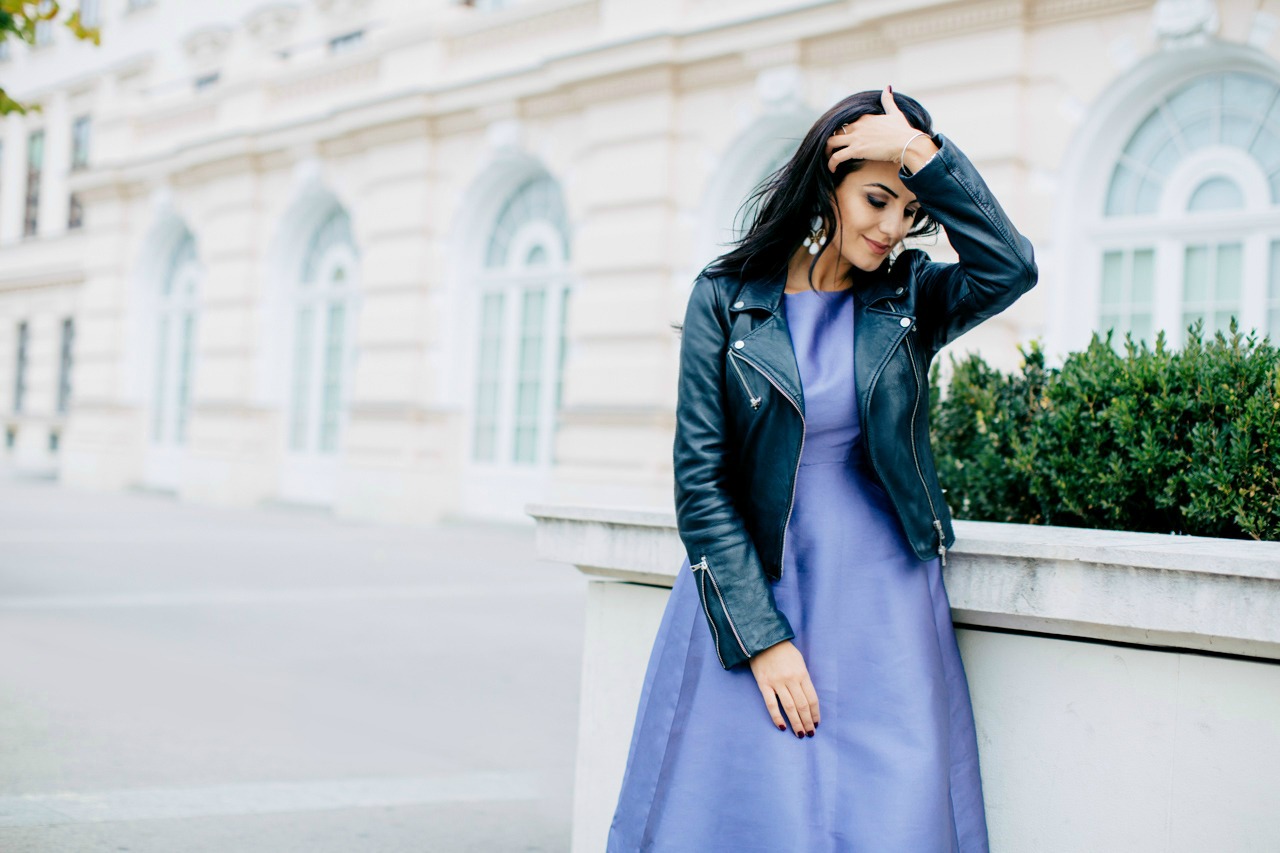 This season there is a move toward the cooler and softer side of the color spectrum. Lilac, lavender and cold mauve tones temper their sweetness with a hint of icy elegance. It is for sure the color of luxury and passion, of princely robes and magnificent gems.
Therefore I choose to wear slightly antiquated curtsy this beautiful A-line dress from Eli's Boutique. Whatever's in the air, the pre-fall shows have churned out dress after dress with a nipped waist and a free-flowing skirt reminiscent of Dior's seminal New Look collection.
I paired this look with a old leather jacket and combined it with my favorite accessories, including statement earrings.






©DisiCouture
*This post is not sponsored. All items were purchased by me