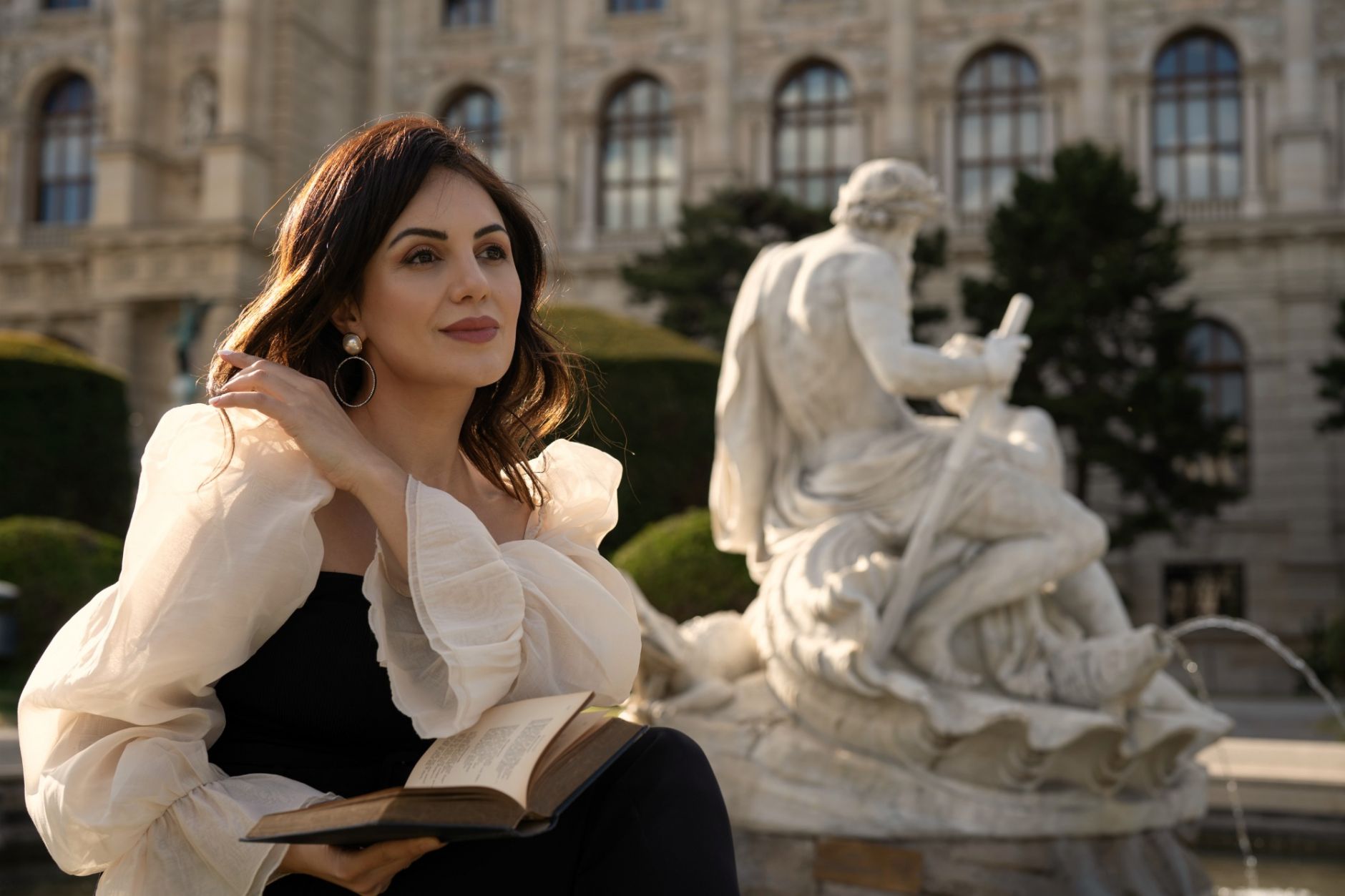 Staying at home is never boring when you know how to spend your time wisely. Not only cooking, creating photography content, or painting gave me pleasure, but books felt like vacation during these strange times. These books aren't to be confused with beach reads— although if the beaches will be open this summer, then you can read them at seaside while sunbathing.
These books are about love, life, family, psychology, loss, finding yourself and success.
For Small Creatures Such as We by Sasha Sagan
"My parents taught me that the universe is enormous and we humans are tiny beings who get to live on an out-of-the-way planet for the blink of an eye. And they taught me that, as they once wrote, "for small creatures such as we, the vastness is bearable only through love."
Sasha Sagan's book "For Small Creatures as We", she wrote a thoughtful guidebook, social history, technology, psychology and memoir of how rituals, both secular and religious, bring meaning to our everyday lives. It's an inspiring and exciting read that anyone would enjoy!
Think Little by Wendell Berry
I found this book in a small independent bookstore, and "Think Little" was my first introduction to Wendell Berry. This little book has just two essays; it will give you a clear insight into our world and our role in the environment. Beautifully written essays, something between fiction, nonfiction and poetry. I'd definitely recommend this!
The Memory Police by Yoko Ogawa
The Meory Police, is a timeless and fascinating novel, which was first published in Japan 25 years ago, and now this book is available in English translation. The story is about an unnamed island where everything slowly disappears and where everybody is under surveillance of the Memory Police.
Gradually, things are disappearing, and with them, the memory of them. While this story may seem bleak, it refelcts how we as a society are so quick to forget, and toss aside memories and pieces of history to adjust to our current situations.
Homegoing by Yaa Gyasi
Yaa Gyasi is a great storyteller that writes with a lot of depth. She takes important subjects like slavery and colonialism in Ghana and America. The history is full of blood, racist language and scenes that will make you feel sad, angry and disappointed. Gyasi writes very sensitivity for her subject, delivering unforgettable characters in memory of nations soul. Homegoing is a wonderful and heartbreakingly book, that cannot be missed.
Untamed by Glennon Doyle
"I never write a new book until I've become a new woman. Over the past few years, I became a new woman. UNTAMED tells that story."- says the author of the book Glennon Doyle.
UNTAMED is a fantastic personal story of discovering, spirituality, and claiming the great love of author's life. She is very vulnerable, which makes her a great author and writes wonderfully from a position of strength. This book was exactly what I needed during this strange time. It gave me strength, it grounded me, and gave me inner peace.
The Ride of a Lifetime by Robert Iger
An endlessly fascinating book, which I read in two days and I really enjoyed it. Robert Iger shares business lessons, his personal journey, and the rise of today's entertainment empire. Not the typical leadership book you'd expect, but an amazing story of passion, focus, determination, optimism, authenticity and drive. So inspiring and well written. I highly recommend this to all, not just young business leaders.


Photography by Tony Gigov (c) DisiCouture
*Disclosure: This post is 100% not sponsored and does not contain affiliate links.