Do you have a safe in your home? If yes, better think twice, if your home safe is safer than having an external one. Here is why?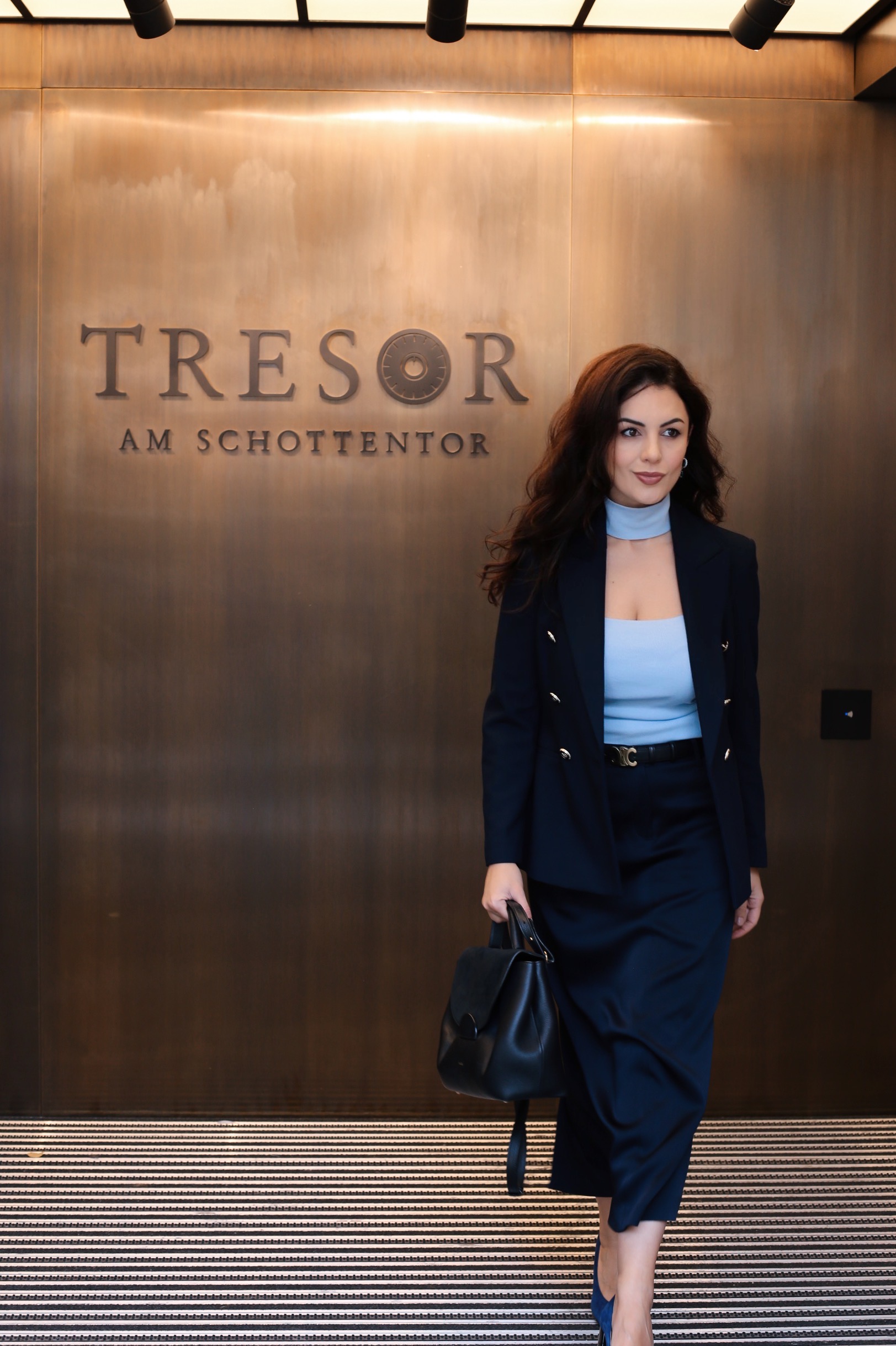 Considering the high frequency of home burglaries— where one in every six homes is targeted every year, just as it happened to me this year, it's a good idea to have an external safe to protect items— such as jewelry, cash, collectibles, and important documents.
After the burglary happened at my house, I regretted that I hadn't checked in Tresor am Schottentor right after they opened their doors to the clients.

A modern vault in a historic bank building, Tresor am Schottentor is one of the most secure and modern safe deposit box facilities located right next to the Schottentor station at Vienna's first district. The historic bank building served for more than 100 years as the headquarter of the "Wiener Bankverein" (Viennese Banking Association). But most recently, the "Haus am Schottentor" has been completely renovated, creating a great classic but modern building with innovative brands like the Tresor am Schottentor.


Why is a safe in Tresor am Schottentor worthwhile?
The best thing about it is that the state-of-the-art vault system has 24-hour access, independent of any bank, as well as it enables you to have discreet access around the clock, 365 days a year. The operator of Tresor am Schottentor is the 24h Safe GmbH, based in Vienna, which was founded in 2020 by two established Austrian family businesses. Tresor am Schottentor knows the importance of security, discretion and client's trust when renting a safety deposit box.

Safety
Safety is the most important thing we need in our daily life. Unfortunately, home is not a 100% safe place to store your belongings. Often involves a great risk from theft to fire/water damage. A safe alternative is a deposit box outside of your home or your office.
We all know, banks have always been the first option, but since banks have limited opening hours, complicated inquirers, often no space to rent, and they have an outdated access procedure. Tresor am Schottentor is exactly the opposite, and offers the highest security standards at the core of its safe deposit box service.



Here are few reasons why Tresor am Schottentor is the safest safe deposit box provider:
Access with the latest security technologies by authentication and access control. As a customer you will be personally instructed for your private access.
Rooms are monitored 24/7 with state-of-the-art video cameras by the Tresor am Schottentor security service partner.
Cyber security standards are implemented and updated by the domestic market leader PCS IT.
Privacy is a key consideration in the software and processes they use to handle customer data.
Option of increasing your insurance up to €1 Mio. per safe deposit box.
The nearest police station is 50 meters across the street.
Convenient and discreet parking in the Votivpark garage. Exit right in front of the location.
If needed, Tresor am Schottentor can arrange a supervised armed transport of your safety deposit box content to the location and from the location, as needed.






How much does it cost to have a safe deposit box at Tresor am Schottentor?
There are five different safe deposit box sizes for everyone's needs. The smallest deposit box has a size of 24 x 36 cm, and can hold max. 20 kg, so it costs €365 per year, which is €1 per day. A great way to start and then upgrade if needed. Click here for more information regarding the pricing.

For more information or to schedule a non-binding appointment with Tresor am Schottentor, visit their website here.

Photography (c) Disi Couture
*This content was brought to you in collaboration with Tresor am Schottentor