This post may contain affiliate links, which help us generate revenue so that we can keep producing awesome content for you. We want to thank you from the bottom of our hearts for using our links and giving us the opportunity to share a sliver of this great big world with you.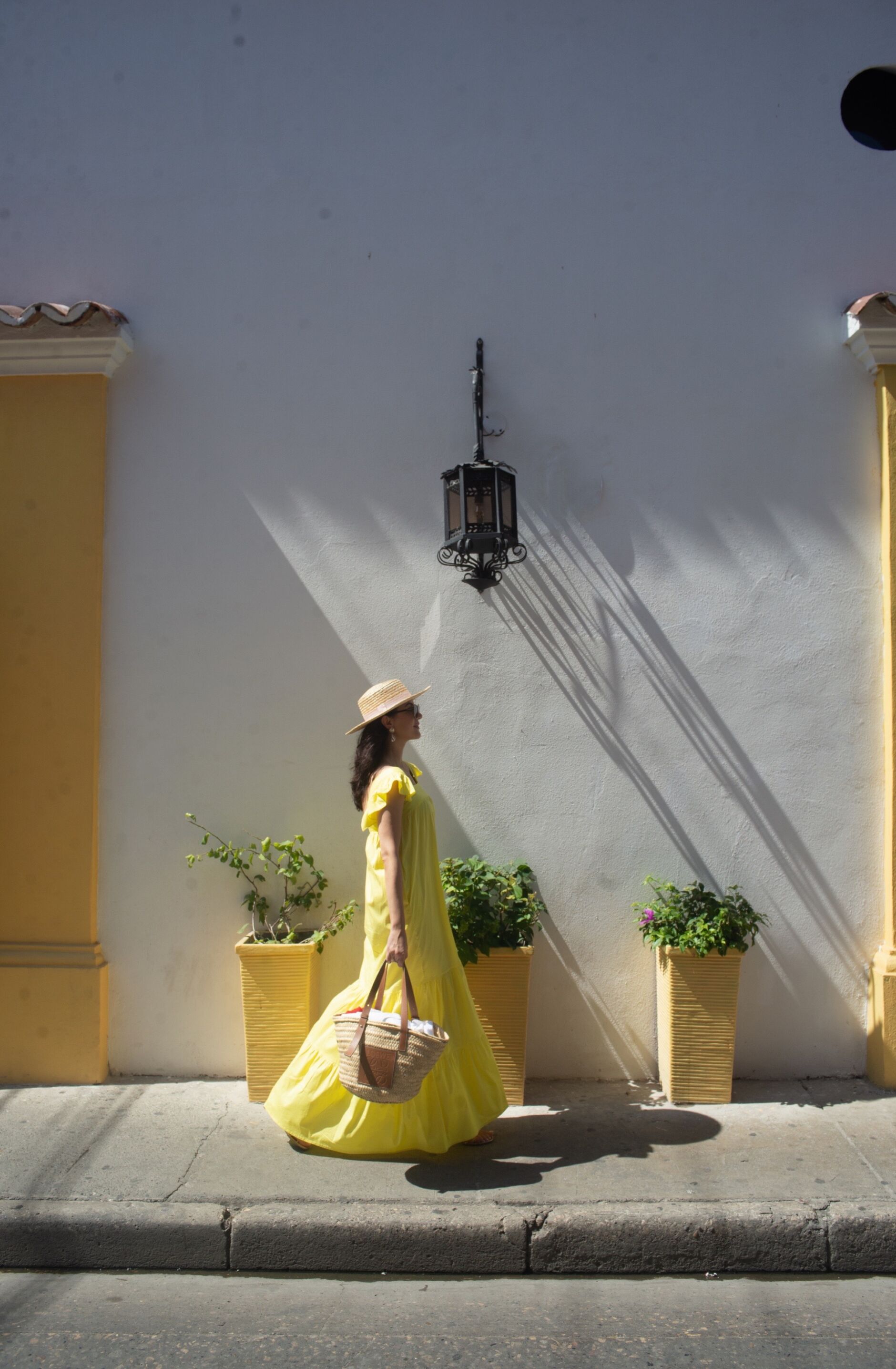 Cartagena's colorful streets, rich Colombian culture, and Caribbean vibe, this place is where you can wear all your colorful looks. As I was starting to prepare for my trip, I started to pack all my maxi dresses and colorful beachwear.
If you're wondering what to wear in Cartagena, whether for a romantic trip with your better half, a solo adventure, or a bachelorette trip, you'll find everything you need to stay cool and Cartagena ready with these tips.
As I mentioned in my previous posts, Cartagena has a tropical climate, with a lot of sunny and high humidity days. There are beautiful beaches as well as islands for day trips by boat. The tropical climate and the beach around the corner, makes everyone wear light dresses, crop tops and shorts, or even walking around in swimsuits with a shirt at the bottom. You'll also find more light and airy colors and patterns around than darker colors, so don't be afraid to get colorful, but stay away from deep tones as they just don't fit the vibe of Cartagena as well, and you'll regret dressing yourself as a heat absorber.
What to pack? Definitely maxi dresses, elegant dresses for the evening, short dresses, jumpsuits, swimwear, comfortable sandals, a pair of high-heels, beach bag, sunhat and a lot of 50+ SPF. Here are some inspirational looks for Cartagena:



You might find this article interesting:
A TRAVEL GUIDE TO SOUTH AMERICA'S MOST BEAUTIFUL CITY: CARTAGENA, COLOMBIA
Disclaimer: DisiCouture's product selections are curated by the author. If you buy something through our links, we may earn an affiliate commission, at no cost to you. We only recommend products we genuinely love.
This post is 100% not sponsored.