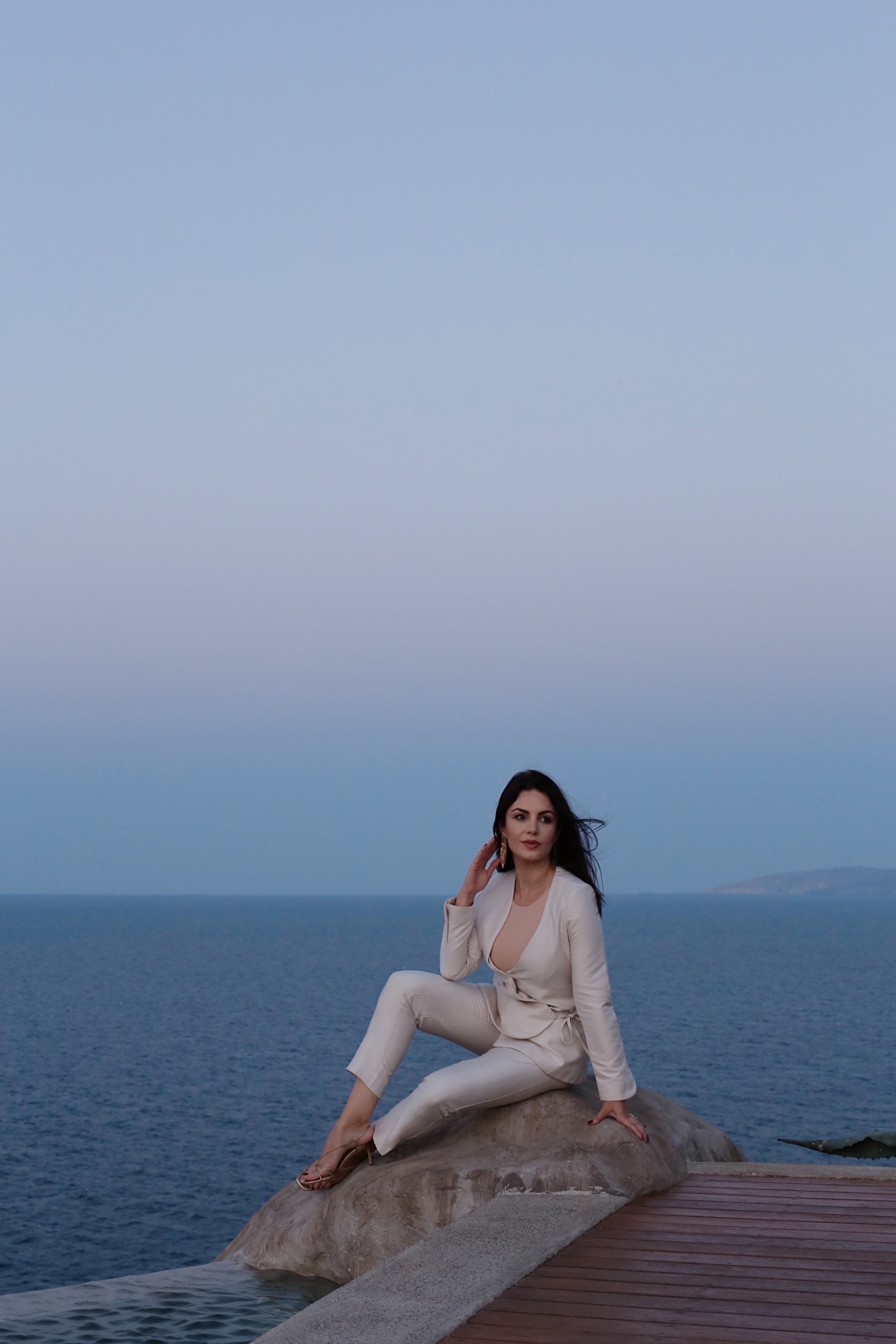 The largest island of Greece, Crete is every bit as wonderful as you would imagine. This is the first time I am visiting Crete in an unusual month of October, so it was a big challenge for me to know what to pack for 10-days island trip in fall?
The weather in Crete in October can be unpredictable. There may be warm days and cool nights, plus some rainy and windy days here and there. For fall, make sure you bring some warmer clothes that can be worn in layers. Some long-sleeved sweaters and shirts or other light wind-jacket would generally be enough.
In October definitely pack your swimsuit. You might get some lovely, sunny days, and the sea is still warm after a long summer. In terms of shoes, I personally suggest comfortable sneakers or even hiking shoes.
Consider to pack these pieces with you:
Linen shirts are common and rarely feel out of place.
Cardigans and sweaters are needed if you are travelling to Crete in fall. Temperatures can drop to 15C in the evening.
Reef-safe sunscreen is a great idea to bring and protect ocean life.
Adventure clothes such as hiking footwear and active clothes are great for the activities.
Pack your swimwear for warm fall beach days.
On this post I am wearing an asymmetric blazer and suit trousers with a seam line.



Photography (c) DisiCouture
*Disclaimer: DisiCouture's product selections are curated by the author. If you buy something through our links, we may earn an affiliate commission, at no cost to you. We only recommend products we genuinely love.