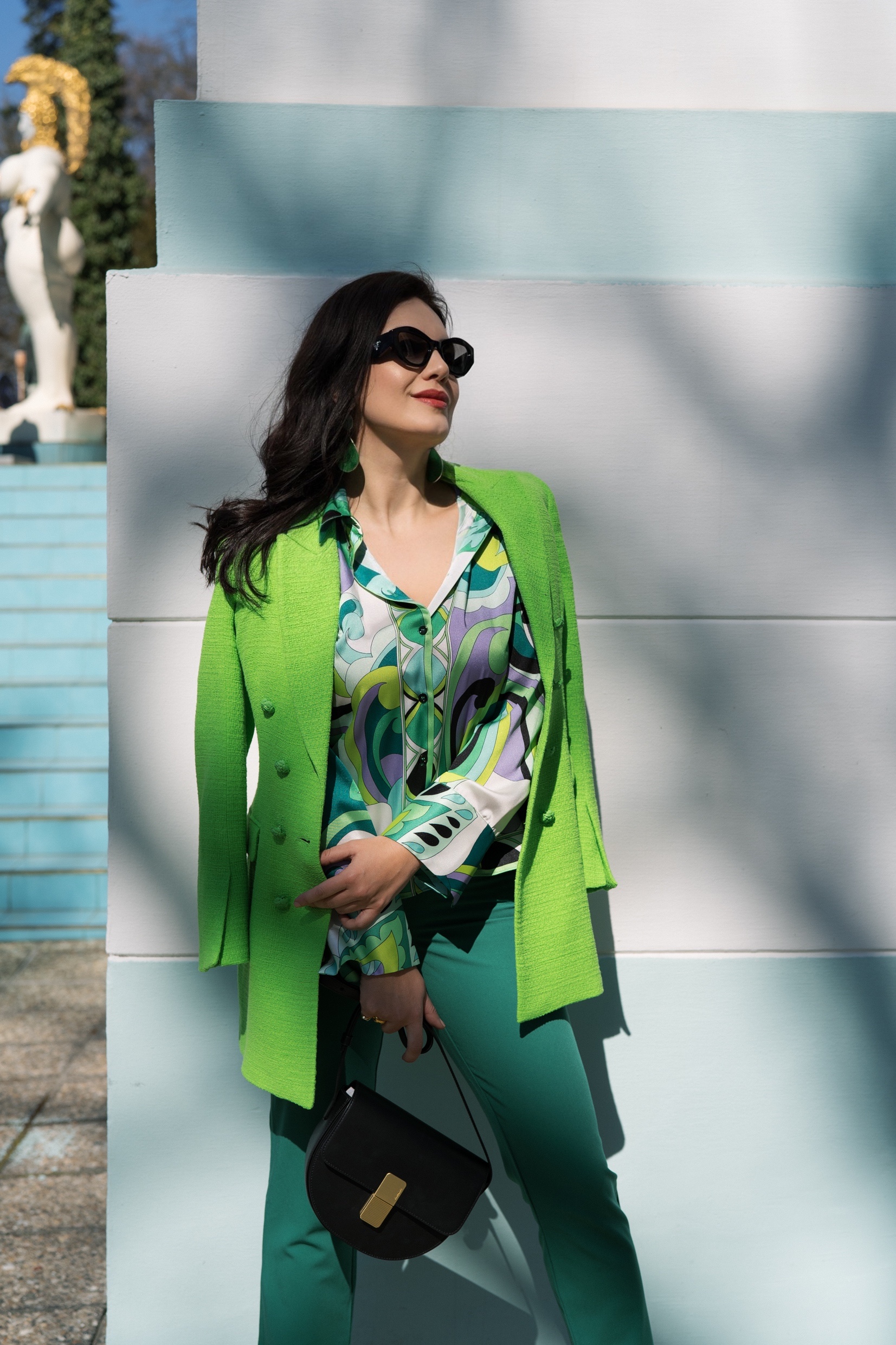 Saturday, 26 of March— the sun snuck in gently through the blinds in the bedroom. Warm light grazed my face and I woke up full of positive energy, knowing that I will have a great day by starting it with a matcha latte and Pilates. Afterwards, I met my friends to visit the international art fair, SPARK.
Everything has changed that day, and the moment I arrived home. The first moments of shock, seeing the apartment's door open, the huge chaos in the living-room, bedroom— all cupboards and the whole wardrobe open.
I didn't know how to react, and what to do in the first second. When I realized that my home was broken into, the first thing I looked for— if my notebook was stolen? I couldn't find it, I started to shake— my heart beat faster, and I had shortness of breath.
THE MOMENT OF SHOCK
I called my neighbor and told him to come upstairs, because I wasn't able to do anything nor think clearly. As shocked as he also was, he told me to call the police right away and not touch anything.
I called 133 and told the police what happened. After 10 minutes, two police officers arrived. They went inside the apartment, photographed everything, filed the case and tried to calm me down. That was the moment I broke down and cried.
I was scared, and felt very emotional. We were counting things that were stolen, but I was sure there was much more than I could remember.
SADNESS
In the aftermath of a burglary, it was very difficult to get my head around what had happened. It's so unexpected, traumatic and shocking that I felt an overwhelming sense of hurt.
It took me 24 hours to process what has happened and moved from shock to a sense of loss and sadness. I was going through all my belongings, and made a list of things I have lost. I was very sad seeing that I lost all items which had a high sentimental value for me. Such as jewelry that I have inherited from my grandmothers, from my mom and gifts that my parents gave when I was a child, things that I have bought as a result of my career success and the work I did the past twelve years. All these items had a meaning and a lot of memories for me— I felt like a part of my identity was gone.
Putting a value on such possessions is impossible, and while I was processing all this loss, I started slowly to remember that I can move on without them. Allowing myself to grieve for the loss, no matter how long it takes— it's perfectly normal.
FEAR
The fact that my home has been invaded left me with a scar and a lot of fear. A home, which is supposed to be a safe heaven, it wasn't anymore. The thought of a group of criminals having gained access to your safe place, can be very unsettling.
I felt very anxious about being alone at home. Started to become paranoid whenever I went out, as well as my sleep quality wasn't the same as before.
MOVING ON
Since I couldn't get back to my normal life, eat well, exercise or take care of myself. The only option for me to conquer the emotional trauma of the burglary was to move to another place, a new environment, and to start a new beginning.
Luckily, I found my dream home in a very beautiful neighborhood, an old Viennese building, with a view over an inner courtyard, a lot of natural light and a perfect location.
WHAT I HAVE LEARNED
As a victim of home burglary, robbing me of prized possessions and sentimental belongings worth more than 30k euros, I have found out what I should have done to protect myself and my belongings. As I've been led to understand, I should count myself "lucky" that nothing has happened to me physically, and there wasn't a big mess to clean up beyond the fingerprinting dust— I was glad to have a good insurance.
If you live in an old Viennese apartment— a strong door, a secure lock, safety alarm and a camera is very important. I have learned to document significant purchases with the date and place of purchase, as well as any applicable serial numbers. Those can be saved on the computer, but put another copy of the important documents somewhere else in case your computer gets stolen. Also, taking photos or videotape your belongings and where they are kept; it's easier than ever now that most of us own smartphones.
FINAL THOUGHTS
Dealing with burglary is a process that will take time to heal completely. I embraced every emotion I felt, and let it slowly go by focusing on my new home but letting go of my old. It wasn't easy, when you also try to work and maintain all work projects. However, I gave priority on healing my emotional trauma, and focused on moving to the new place.



These images were shot 3 days before the incident by Tony Gigov