Flying out from Paris to Havana, was literally joie de vivre by all means: here is why?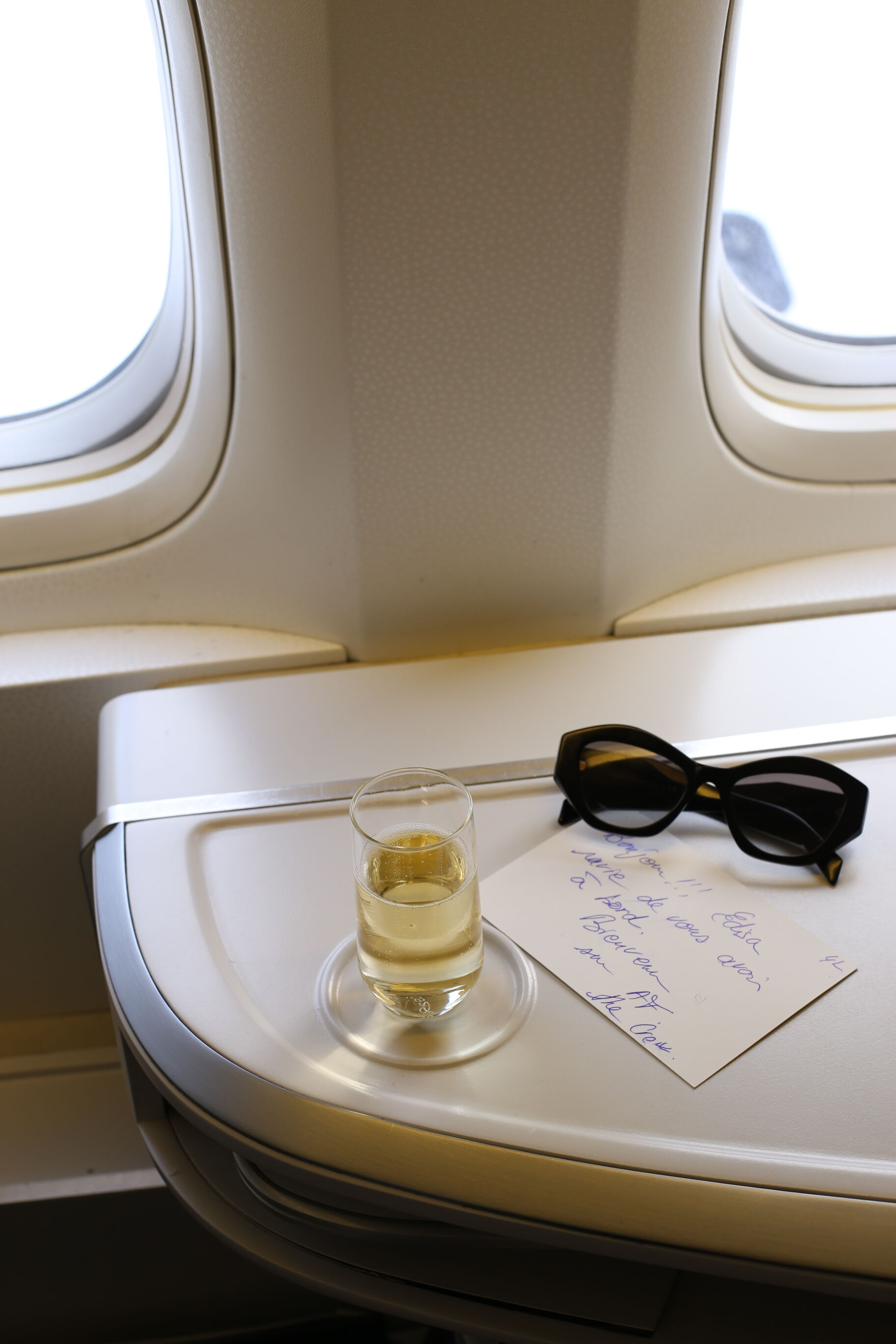 On January the 30th, my friend Maria and I decided to travel to Cuba for the first time. Our planned trip with Air France to Havana over Paris was initially planned for November 2022. Due to severe hurricane damage between September and October, we decided to postpone our flight to February. 
Everything turned out better than imagined. February is, with good reason, one of the best months to visit Cuba. The sun shines without being overbearing, rain mostly stays away, and nighttime temps are refreshingly pleasant.
CONNECTING FLIGHT: FROM VIENNA TO PARIS
Our trip started from Vienna's International Airport with a connecting flight via Paris CDG, landing in Havana. Right at check-in, we were asked if we have the Cuban visa (tourist card) as well as the D'Viajeros Online Form, so that we can enter Cuba.
(About the online form: it is effective since January 23, 2023. All travellers to Cuba must fill out the D'Viajeros Online Form before departure. D'Viajeros Portal is available in Spanish and English (and other languages), and includes Traveller General Information, Health Questionnaire, and Immigration & Customs information. Once the form is completed, a QR Code will be sent by email in a PDF file, that must show upon arrival in Cuba (on a device or printed). 
We dropped off our suitcases and everything went perfectly well, and we were ready to go to the gate.
BOARDING THE FLIGHT
It was a calm and a smooth boarding process. Air France patiently boarded the flight with priority passengers first, and then from the front to the back of the plane. I got to my seat in 04A, and the entire boarding process felt very calm.

IN THE AIR
Since our flight started at 11:55 AM, the crew served lunch and beverages. Of course, we started with a glass of Champagne to celebrate our exciting trip to Cuba. We were traveling on a Monday, so for me this was a work day. A "surf pass" costs 8 euros (2,700 Miles), for one hour or 18 euros (6,000 Miles) for the entire duration of the trip on long-haul flights. While that's not cheap, it's a totally reasonable price to pay in order to be productive for a flight this long. The Wi-Fi speeds were excellent, and I was more or less able to work just as efficiently as at home. 



AIR FRANCE LOUNGE ACCESS
Business Class gets you access to the Air France Lounge. There were lots of food and snack choices available as well as a full bar. Air France offers sustainably-sourced catering with 100% French products (baked goods, pastries, eggs, meat and dairy), protected designation of origin (PDO) or protected geographical indication (PGI) cheese, as well as sustainably-sourced fish. Everything is fresh, local and seasonal products for everyone's taste and desires. Air France also offers a vegetarian menu. If the layovers are longer, Air France offers free spa treatments with exclusively plant-based products of Clarins in the relaxation areas of the Business lounges at Paris-Charles de Gaulle airport (at terminals 2E (halls K, L, and M) and 2F.
BOARDING THE FLIGHT TO HAVANA
Business class travelers were directed to enter the front door, while Economy travelers entered the second door. Air France cabin crew patiently boarded the flight from priority passengers, and all passenger groups.

IN THE AIR OVERSEAS
Flying on business class offers ultimate comfort and a high level of privacy for the passengers. If you choose to travel in the Air France business class cabin, you will surely have an elevated travel experience. I found a large fluffy pillow, a quilted blanket, and a hanger for the coat waiting for me at my seat. I had a window seat, and could enjoy the view until it was dark. There is plenty of storage for your belongings. A small side surface can hold bags, magazines, or laptops. The closed cabinet has a bottle of Evian water, noise-canceling headphones, and a face mirror. The TV remote control is also found attached to this wall. There were two places to plug in a USB wire – behind you below the small cabinet or in front of you, below the TV. The seats are lie-flat so there is plenty of legroom to stretch out.
AMENITIES
A small bag is given to all Air France Business class passengers. The pouch included two long socks, a sleeping mask, toothpaste, a toothbrush, a pen, earplugs, and two Clarins skincare products – a hand and a body cream.

GOURMET CUISINE IN THE AIR
The flight attendants walk around after take-off to ask you for your dinner choice. Since we had an afternoon/evening flight to Havana, dinner was served about one hour into the flight, as well as a delicious breakfast . A small table slides out from under the TV and then it is rotated into a rectangular tabletop. The starter is served first, alongside the dessert and cheese. Once your main dish is finished, the flight attendants swap your starter plate out for the main dish plate, leaving the rest on the tray.The dinner is served with French cheese of course! I chose the vegetarian menu for the main course and it was perfect.
Air France offers for all long-haul flights a French culinary excellence, with local, fresh, seasonal products and original gastronomy experience. Air France is also committed to offering 100% French meat, dairy, and egg products, as well as fish from sustainable farming in all its cabins. For those travelling with children, Air France has an exclusively organic grown product selection in the menus offered on board for children and infants. 

LANDING IN HAVANA, CUBA – HOME OF SALSA, RUM & REVOLUTION
The landing was smooth, and the crew managed the exit from the plane perfectly, which was ultimately safe and well organized.
When we arrived at José Martí international Airport there was a long queue at the security check. First we needed to show the D'Viajeros Online Form and get the QR Code scanned, after we had the passport and the visa control. We all made our way to baggage claim in about 40 min, and made our way out to meet our taxi driver who drove us to Varadero.
BOTTOM LINE
Air France offers a wonderful business class product, with comfortable seats, a great culinary experience, Wi-Fi on board, quality amenities, and excellent service. This is my second business class flight with the Air France-KLM Group, and it's safe to say that I had an unforgettable business class experience.
All photos (c) Disi Couture
*In a friendly collaboration with Air France