I've been obsessed with off-shoulder tops and dresses ever since I was a child. I remember the times of Beverly Hills 9020 serial and admiring Kelly's and Brenda's style, while I was just 7 y/o. The show's soap-style drama was as amazing as its wardrobe — full of trendy, grungy, ridiculous fashions that every 1990's teen coveted like crazy.
Nothing compared to the sideburns and off-shoulder dresses that Brenda, Kelly or Donna wore. Almost 25 years later, I couldn't be happier to see the major come back of this trend, and now we see this trend everywhere. The off-shoulder top is again the summer trend that point-blank refuses to die. The world has been in geopolitical turmoil for a whole year, yet this shoulder-revealing top has not faltered for one moment in its quest for domination.
However, the color-block trend has been around for awhile-but lately it's been cropping up in creative new ways. Along with traditional multi-hue dresses, many are mashing up bright accessories with colorful separates or letting bold accessories do the talking. The undeniable color trend for the season ahead is pink, with every hue from bubblegum to fuchsia being embraced in head-to-toe looks. Wrap-over, off-the-shoulder blouse in a viscose weave with narrow shoulder straps and long sleeves. Frills at the front, ties at one side and a seam with a flounce at the hem, combined with a calf-length satin skirt in an asymmetric cut with a concealed zip at the back and asymmetric hem.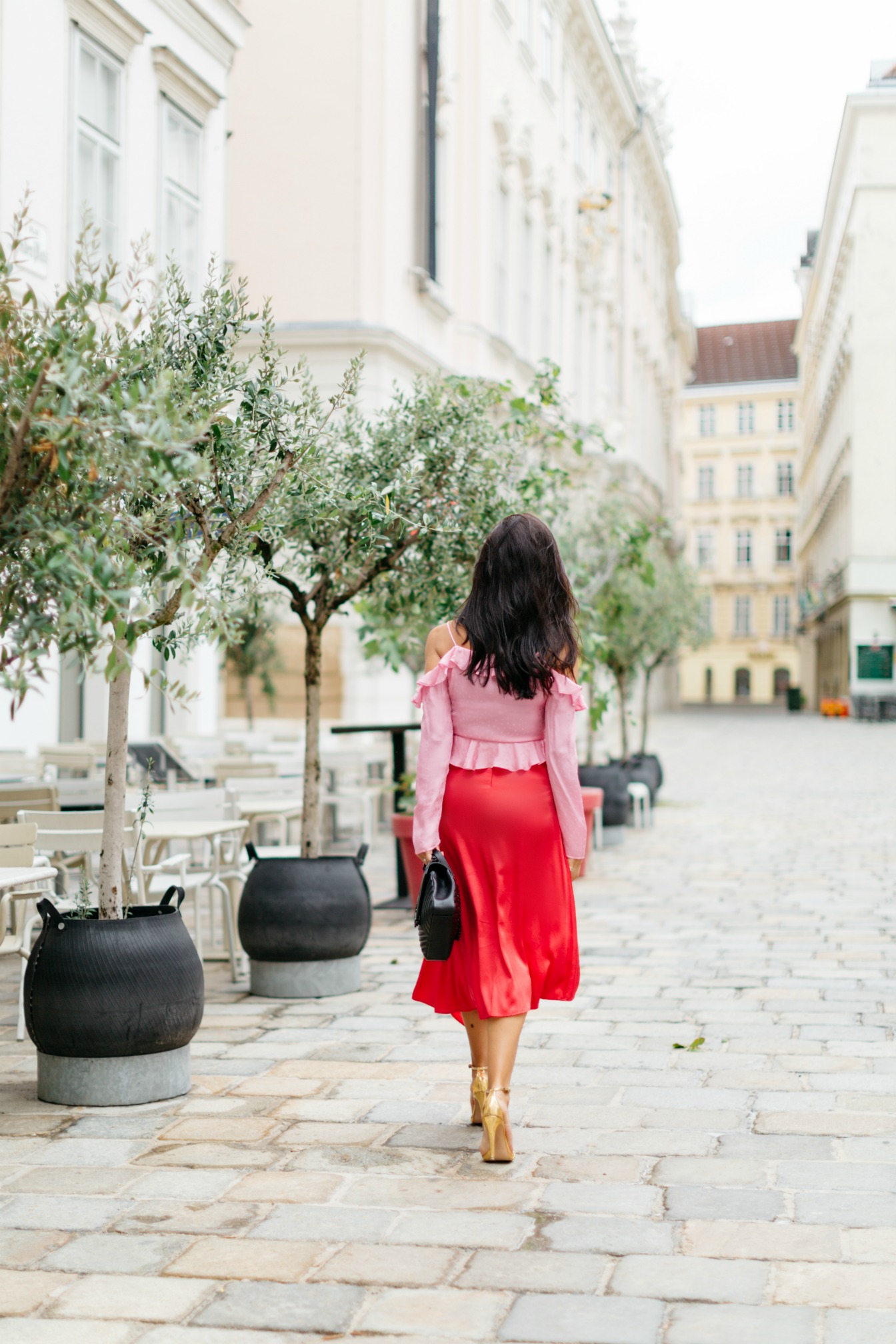 Photography Tony Gigov ©DisiCouture
*This post is not sponsored