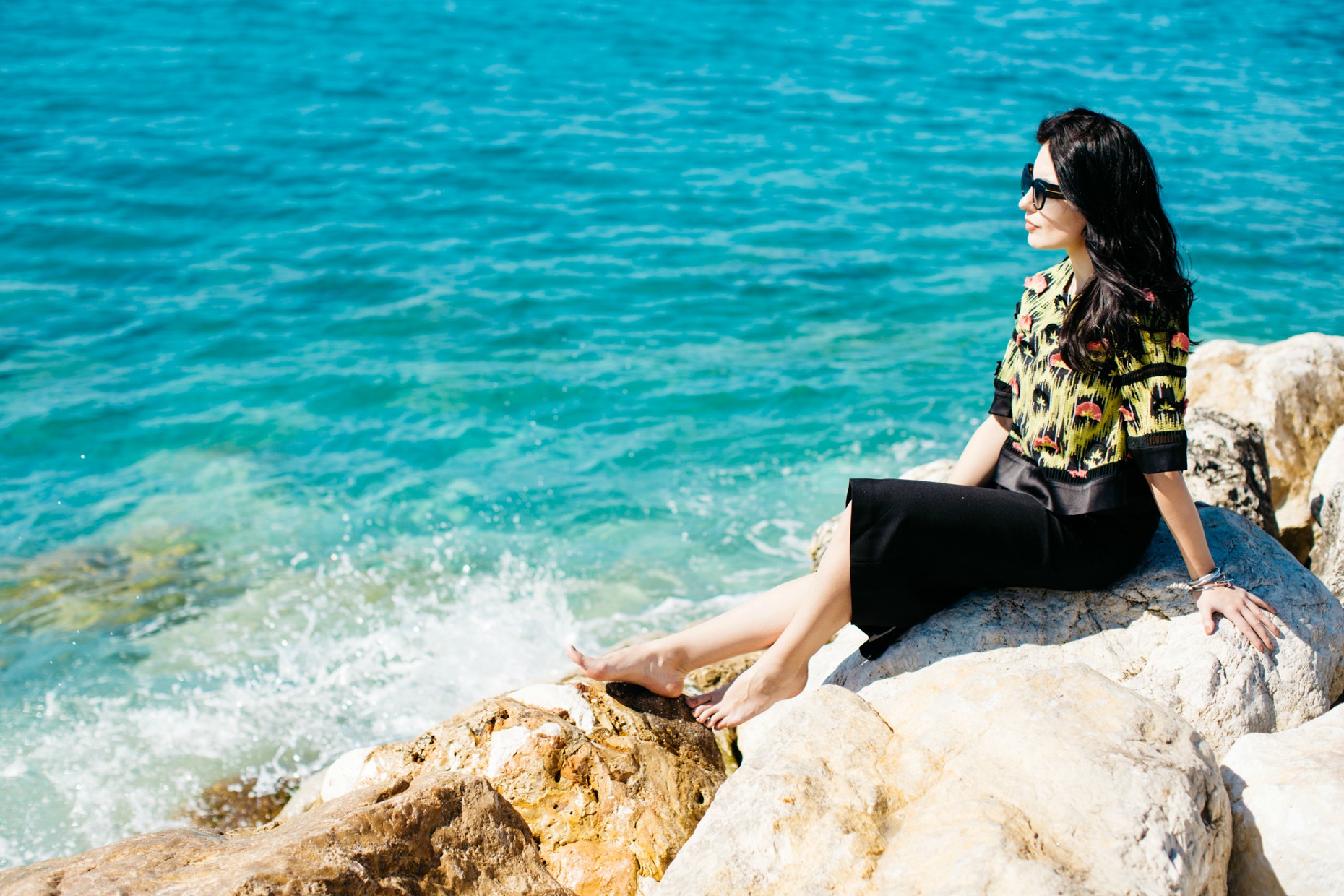 I seem to be traveling non stop lately and everything looks like I've not been at home a lot. I almost has for one week at home or two weeks between next trips, but I'm not complaining and it is wonderful to have such a busy and intense life. I'm enjoying every second of this crazy busy period, and I'm already certain that my children will be tired of hearing my stories about the places I have visited, people I met and the things I've seen in my twenties and thirties. My motto is: "Take every chance you get and say yes to new opportunities!"
Months ago I started planning a wedding inspiration shooting together with Tony Gigov, where I proposed to shoot in Tiara Miramar Beach Hotel. Remember my photo spamming the on Instagram from Théoule-sur-Mer last year? So I had the chance to visit one of my favorite hotels at Cote d'Azur the MBH together with Tony Gigov and a group of people who took part of the shooting. The organization  took quiet a long time, especially when many people are involved in one project, so it can be really exhausting. But when things go right and when you see the results, the whole stress and headache is over!
My trip started from Vienna to Nice, where I stayed one night and than the next three days in was at Tiara Miramar in Cannes. It was nice to go back to Côte d'Azur again and I loved spending my first day in Nice; strolling around this beautiful city, had great food and went for a little shopping as well. If you missed my last article, you can read my travel tips about Nice.














Photography by Tony Gigov for ©Disi Couture