Advanced skincare created by science, SkinCeuticals maintain and improve skin health, that contains three fundamental elements: Prevention, Protection, and Correction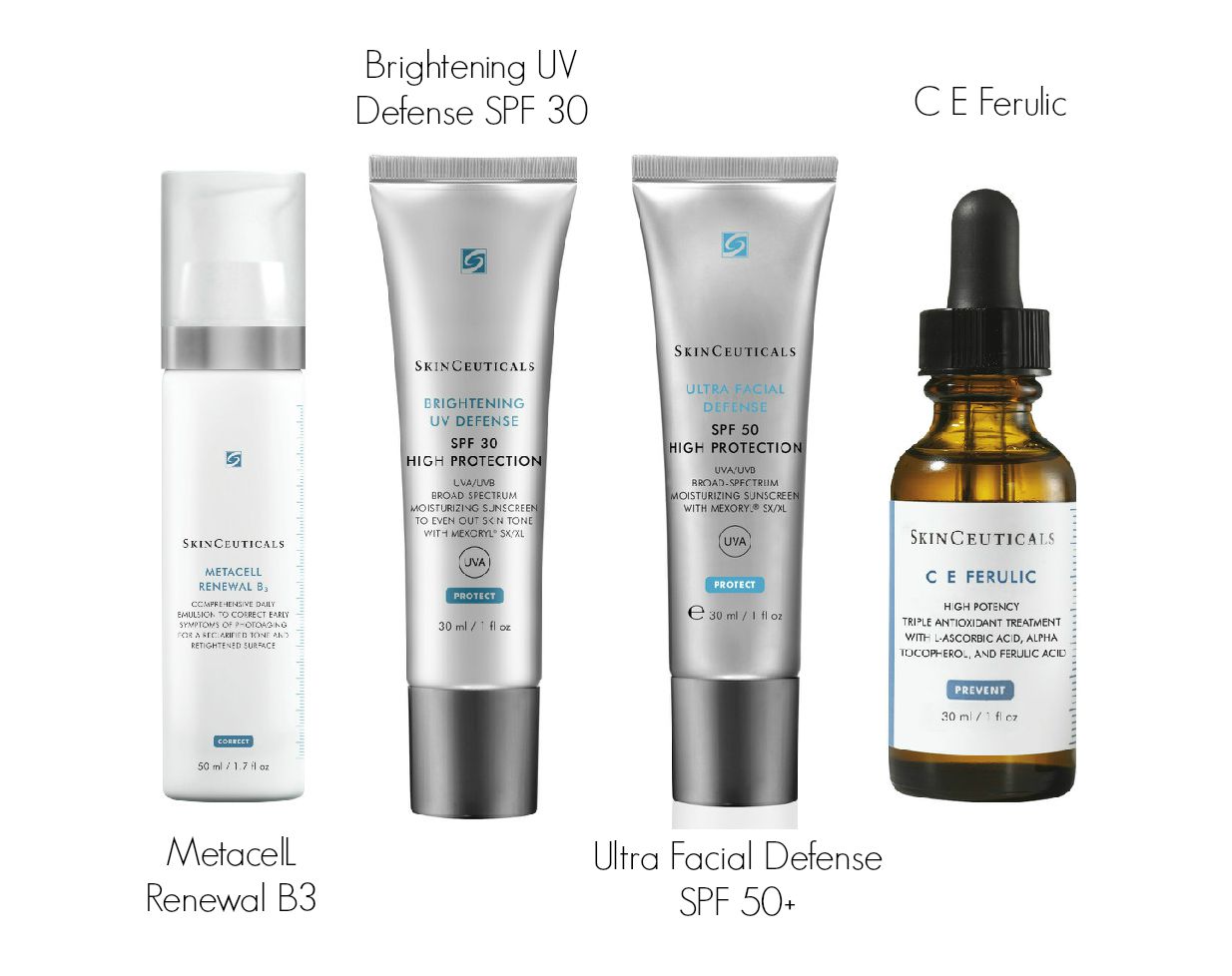 The SkinCeuticals product philosophy is built around these principles, Prevention, Protection, and Correction. Designed to prevent signs of future damage, protect healthy skin, and correct the appearance of previous damage, SkinCeuticals is committed to advanced skincare products that are backed by science.
Last week SkinCeuticals invited me among other bloggers, such as Kathi, Vicky, Mirela, Hristina and Sylvia for an exclusive SkinCeuticals treatment at Vienna's Park Hyatt Hotel's SPA and to complete the luxury treatment, we were invited to a wonderful dinner at the hotels The Bank restaurant.
Starting from the professional SPA treatment I had, it was defiantly a wonderful experience. The cosmetician checked my skin in ultraviolet light box first. Sometimes we need to see in oder to believe, so luckily, there was no proof of any damage. As I already knew my eye circles are dry and also some parts of my face, like around the mouth. But my facial skin is a mixture of dry and some oily parts, like the t-zone. However, after the UV light box, I had the treatment including scrub, serum and cream added on my skin. The results were brilliant and the cosmetician gave me tips to use these following products:
1) SkinCeuticals Metacell Renewal B3: the newest SC product, launched recently and will be available from September. This lightweight gel-lotion formula would have been an option for any skin type to help treat signs of aging in skin. Metacell Renewal B3 utilizes a patent-pending inverse aqueous emulsion to deliver a high concentration of 5% niacinamide combined with 2.5% tightening tri-peptide concentrate and 15% glycerin improve the look of early photoaging. While signs of photoaging appear at different intensities according to skin biology, lifestyle, geography, sun protection behavior, and skincare regimen, they have a multiplicative effect, creating a prematurely-aged appearance. Metacell Renewal B3 is a comprehensive daily corrective moisturizer that visibly corrects the appearance of early photoaging to re-clarify skin, reduce wrinkles, re-tighten surface elasticity, and even skin tone.
Renews skin by increasing cell turnover
Reduces the appearance of discoloration and the look of redness
Formulated to deliver intense hydration without a tacky feel
2) SkinCeuticals Brightening UV Defense SPF 30: provides high broad-spectrum protection against photo-ageing. Formulated with a HyperBright Complex, this corrective and protective sunscreen helps prevent the occurrence of future brown spots and pigmentation. Brightening UV Defense SPF 30 is a daily-use, hydrating sunscreen with state-of-the-art UV filters. It helps prevent the appearance of UV-induced hyperpigmentation. Apply just before exposure. Re-apply frequently and generously to maintain protection, especially after swimming, perspiring or towelling. Avoid sun exposure at peak times. Avoid the eye area. In case of contact with eyes rinse immediately and thoroughly.
3) SkinCeuticals Ultra Facial Defense SPF 50: protects skin from the range of UV rays known to cause premature skin ageing. Formulated with state-of-the-art UV filters, this high-protection sunscreen helps prevent UV induced collagen breakdown. Ultra Facial Defense SPF 50 combines state-of-the-art UV filters for comprehensive protection against the appearance of UV-induced dark spots and collagen breakdown.
Apply prior to sun exposure. Re-apply frequently and generously to maintain protection, especially after swimming, perspiring or towel drying.
4) SkinCeuticals C E FERULIC®: a daytime antioxidant serum delivers advanced environmental protection, while reducing the appearance of fine lines and wrinkles
C E Ferulic is a revolutionary antioxidant combination that delivers advanced environmental protection against photoaging by neutralizing free radicals that can accelerate the appearance of aging. Provides advanced environmental protection against damaging free radicals. Increases firmness and replenishes lipids to visibly reduce wrinkles. Once absorbed, this serum can't be washed or rubbed off. It remains effective for a minimum of 72 hours, making it an excellent step in your skincare routine. The addition of ferulic acid to 15% pure L-ascorbic acid (vitamin C) and 1% alpha tocopherol (vitamin E) doubles the protective power.
In the morning after cleansing and toning, apply 4-5 drops to a dry face, neck and chest. It is normal for vitamin C products to darken after opening due to air and light exposure. Any change in color does not affect the product's efficacy.
So these are the products that I was professionally recommended to use, and I must say that my skin feels much better than before. It's hydrated, luminous and glowing now and I will continue using these products from now on.
Here some insights form the SPA day and dinner:

Park Hyatt Vienna SPA Suite

Dinner Deluxe: this was our last course, and everything was incredibly delicious!


Beautiful interior of The Bank Restaurant at Park Hyatt Vienna.
©DisiCouture