Please note that this post may contain affiliate links and any sales made through such links will reward us a small commission – at no extra cost for you.

It's the time of the year, when we not just change our wardrobe, but also our scents. The autumn/winter fragrances provide us warmer and darker notes, with bolder compositions. These scents are mainly focused on gourmand elements, such as—spices, wood and darker florals. I love wearing warm, smoky, woody, spicy and fruity fragrances for autumn/winter.
Scroll through the best fragrances, below:


I have been introduced to this iconic oud perfume by Guerlain's L'Art & La Matiere Collection in September. Between other fragrances of this collection, I choose Oud Khol because it's exactly how I love to smell this season. The composition of this scent is the blackest of black. Thierry Wasser has plunged oud into absolute darkness clouded with smoky, mineral notes. This fragrance is a Leather fragrance for women and men. Fragrance notes: Agarwood (Oud), Leather, Moss, Praline, Aldehydes. It's exquisite, expensive and extremely sexy.
MAISON FRANCIS KURKDJIAN 724
For those who love watery, floral, clean, musky scents for autumn/winter— you have to try Francis Kurkdjian's 724. If you know the Aqua Collection from this brand, this is another Aqua variation. It's suitable to wear it throughout the day, in the office to smell perfectly clean without giving someone a headache.


TOM FORD BOIS MAROCAIN – RESERVE COLLECTION
Bois Marocain by Tom Ford is a Woody Spicy fragrance for women and men. I went to a fragrance boutique yesterday, only to try this fragrance. The boutique assistant warned me that this fragrance is very heavy, so I should try it first on the paper and not immediately on the skin. It made me smile, because less he knows how much I love heavy woody fragrances! Oh, it definitely turned out as I thought. Bois Marocain impressed me positively. If you love woody and spicy fragrances, this is going to be your favorite. Key fragrance notes are: They Wood, Cedarwood Atlas, Pink Peppercorn. It's very exquisite and seductive!


MATIERE PREMIERE PARISIAN MUSC
One of my most favorite brands, Matiere Premiere creates most wonderful exquisite fragrances that last forever on your skin and on your clothes. Parisian Musc is a wonderful scent for cold autumn/winter days. The nose behind this fragrance is Aurelien Guichard. Top note is Virginia Cedar; middle note is Ambrette (Musk Mallow); base notes are Musk, Ambrettolide and Ambroxan.


DIOR J'ADORE PARFUM D'EAU
If you are looking for something fresh, you will love J'adore Parfum d'Eau by Dior. It's a Floral fragrance for women, launched in 2022. The nose behind this fragrance is Francois Demachy. It's so creamy, clean, soft, like you have bathed in a crisp soapy florals. Absolutely gorgeous!


JO MALONE LONDON – DARK AMBER & GINGER LILY
l love cologne intense collection of Jo Malone London fragrances. The Dark Amber & Ginger Lily is a Amber Woody fragrance for women. The nose behind this fragrance is Andrea Lupo. Top notes are Ginger, Black Cardamom and Pink Pepper; middle notes are Water Lily, Orchid, Jasmine and Rose; base notes are Sandalwood, Black Amber, Kyara Incense (olibanum), Patchouli and Leather.


More of my favorites: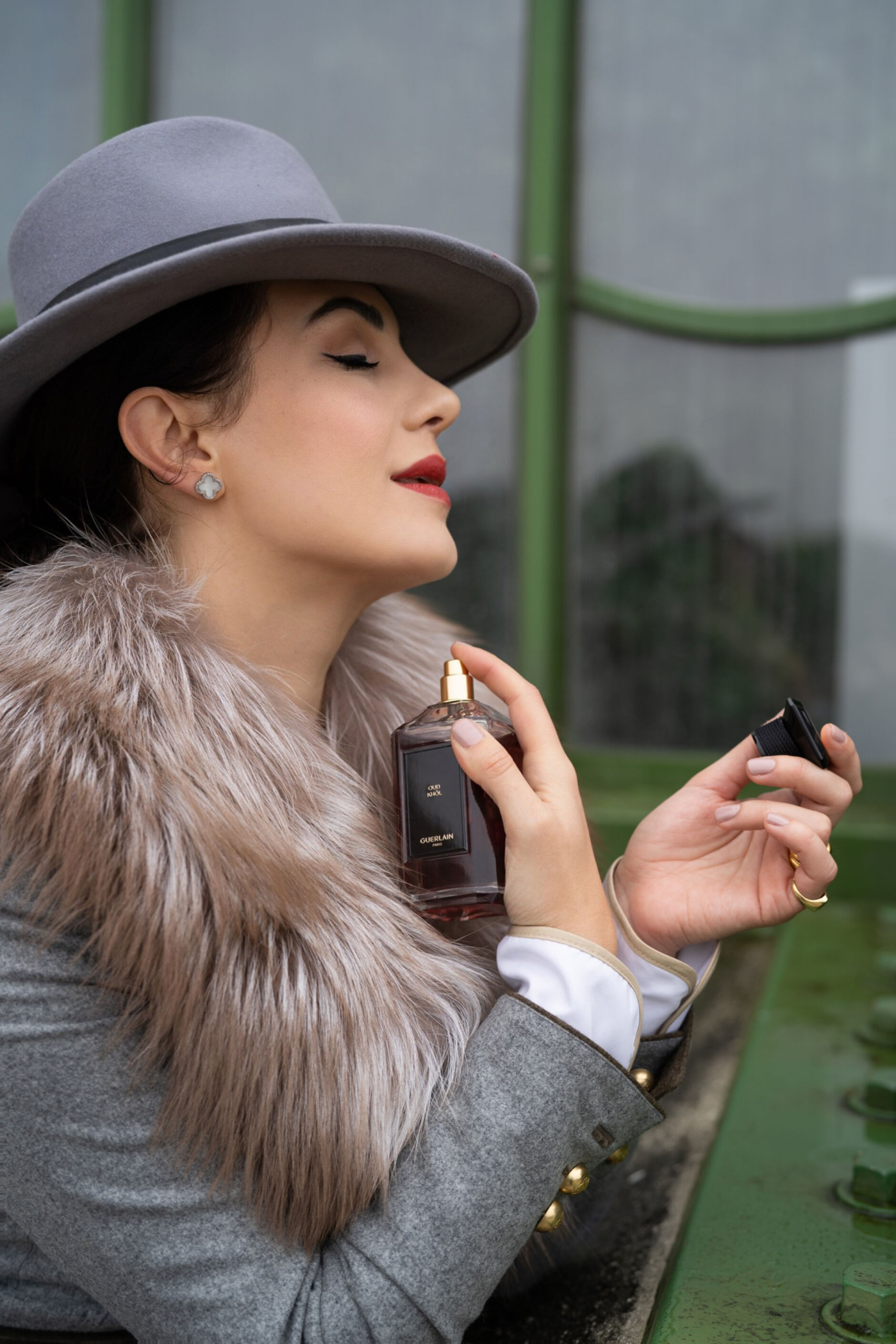 All rights reserved © Tony Gigov for Disi Couture
This post may contain affiliate links, which help us generate revenue so that we can keep producing awesome content for you. We want to thank you from the bottom of our hearts for using our links and giving us the opportunity to share content you like.